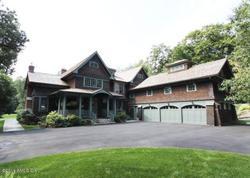 Cos Cob Real Estate
Cos Cob is the area of Greenwich just west of the Mianus River. It has its own zip code, library, community center, and post office. The village is adjacent to Cos Cob Harbor which leads out to Long Island Sound. It is a charming, up-and-coming coastal neighborhood with mostly medium sized (3 or 4 bedrooms) single-family homes. With its own little village and direct access to the Post Road and I-95 it is a perfect setting for all ages, singles and families alike.
Browse through all real estate listings in Cos Cob, CT below. Beautifully situated on Connecticut's shoreline in southern Fairfield County, this Greenwich neighborhood could be the perfect place to call home. Search through a variety of listings including luxury homes, multi family homes, condos, homes with water views and more. If you are interested in touring any of these stunning properties, contact us. Our agents have the best experience and knowledge of the Fairfield County communities. You can also create an account to save all of your favorite properties and receive email alerts when new listings come onto the market.
The town has a long history and livelihood that revolved around its location on Long Island Sound. The first inhabitants, after the Siwanoy Indians, were Dutch and English settlers. The name Cos Cob derives from the English settler John Coe and the seawall he constructed, called Coe's Cob, to protect the waterfront property.

Cos Cob in the 18th and 19th centuries was a major commercial shipping port exporting crops such as potatoes, onions, and apples, mainly to New York City. During this time Justus Bush built the Bush Holley house and his son built a bridge and a dam to encourage trade in and out of Cos Cob Harbor.

Cos Cob in the 19th and 20th centuries was an important art colony and home to many distinguished artists, from writers to architects including Willa Cather, Eugene O'Neill, Anya Seton, John Twachtman, J. Alden Weir, Theordore Robinson, William Merritt Chase and Childe Hassam. Anya Seton's father, who founded the Boy Scouts of America, owned 100 acres in the area during this time.

The importance of Cos Cob as a commercial seaport diminished as the railroad appeared and expanded in Greenwich and a dam was made for the Mianus River. In the early 20th century the coal-fired steam turbine Cos Cob Power Plant was built by Westinghouse. During this time business life in Cos Cob grew as Post Road transportation, and electrical and waterlines developed.

The town of Cos Cob you see today is still a vibrant waterfront community with its own public and private marinas, elementary school, fire, and train stations. Cos Cob offers a variety of housing options from the hilly wooded area of Mianus to more intimate neighborhoods toward the heart of the village, around the public parks and school, as well as neighborhoods near the Harbor and train station.
Average Sale Price Full Year 2013: $1,241,224

Median Sale Price Full Year 2013: $1,157,500